Last Updated on 29/10/2020 by blogbuddy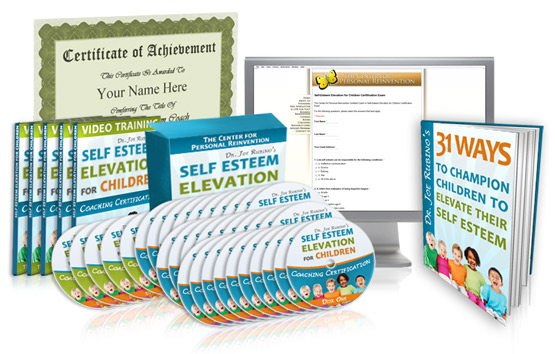 Do you want to Become a Certified Self-Esteem Coach for Children and Learn the Life-Impacting Secrets to Champion Kids to Elevate their Self-Esteem & Live their Best Lives!
Why Do we have a need for Certified Self Esteem Coach for Children?
NOT having sufficient levels of Self-Esteem, will impact a child's relationships, communication, personal effectiveness, and the ability to reach their fullest potential. Scientific studies show over and over the relationship between not having sufficient self-esteem and threats like:
Being Insecure – creeping feelings of discomfort
Procrastination – putting things off until you are doomed to fail
Frustration – not getting the results you want, again and again
Worrying – visualizing and expecting negative, self-fulfilling results without reason
Anger – finding yourself in a state of upset all too frequently
Bullying – exerting domination over others in unhealthy ways in order to create a false impression of power and superiority
Depression – allowing yourself to be a victim, dominated by a mood of sadness often to avoid responsibility for making your life work optimally or to attract the pity of others
Fear – the third most prevalent emotional response often due to a perceived inability to impact one's situation
What You Can Do As Self Esteem Elevation Coach For Children?
As a Self-Esteem Elevation Coach for Children you WILL have the ability to change all that and make a HUGE difference in the lives of so many children so that they can grow into happy, prosperous, well-adjusted adults!
Can earn rewarding incomes by working with children, teachers, and parents to support children to develop soaring self-esteem.
Can work from home, set their own hours and fees
Enjoy ultra-fulfilling work that makes a huge difference in children's (and adults') lives
Enjoy the respect, gratitude and admiration of all those they work with
Can take pride in shifting the consciousness of our planet by having a direct impact on the lives of the children and families they work with
Will change their own lives as they change the lives of others!
Become a Certified Coach in Self-Esteem Elevation for Children and Learn the Skills that Change Lives!
The Center for Personal Reinvention Certified Coach in Self-Esteem Elevation for Children will teach you what you need to know to become certified as an Instructor to coach children, parents, and those who work with them to put into place structures and programs that champion children to:
Feel capable, competent and able to produce their intended results with velocity
Possess authentic personal power and have the ability to influence others
Feel significant, accepted, and loved by others
Feel worthy of love while developing a positive expectation that they WILL receive all the blessings that life has to offer
Develop an appreciation for others while possessing empathy for what it's like to be in their shoes
What are the Course Contents?
30 Audio mp3 recordings to guide you to learn the many different ways to champion children to elevate their self-esteem and live their best lives
A 170 page highly acclaimed E-book entitled "31 Ways to Champion Children to Elevate their Self-Esteem" by Dr. Joe Rubino
A 77 page highly acclaimed E-workbook containing exercises and lesson plans entitled "31 Ways to Champion Children to Elevate their Self-Esteem Workbook" by Dr. Joe Rubino
5 videos on such topics as "The Origins of Low Self-Esteem" and "How to Support Children to Create Soaring Self-Esteem"
A 50 Question multiple choice test required to achieve certification (optional at no extra cost)
A Certified Coach in Self-Esteem Elevation Certificate – suitable for framing (optional at no extra cost)
What You Will Learn In The Course?
With this program you will:
Learn the difference between high self-esteem and high ego
Discover the origins of low self-esteem and how to best support children to overcome early challenges
Learn the one thing that will most effectively build belief and self-confidence in children
Acquire the antidote to negative self-talk
Realize the secret to becoming an extraordinary role model for children
Discover the three keys to healing and completing one's painful past
Uncover the answer to reversing depression and self-pity
Develop the tools to impart soaring self-esteem and self-confidence effortlessly
Learn how to support children to discover and develop their gifts
Be taught the daily exercise that allows children to maximize their effectiveness with others
Be able to support children to live with passion and enthusiasm
Discover the secret to forever eliminating upsets from children's lives
Learn what to do when you or your child makes a significant mistake
Develop the tools essential to guarantee a happy and fulfilling life
Learn the art of visioning and how it can transform a child's life
Develop the secret that will turn goal setting from a chore to a pleasure
Be able to teach children the life-changing tool that will allow them to instantly diffuse their anger, forever free them from depression and turn fear into excitement and positive expectation
Know how to best support children to ensure good grades and maximize their likelihood of success
Show children how to differentiate between making convenient choices and those that align with their commitments
Get the ability to help children put an end to procrastination once and for all
Discover how to persuade children to stay fit and healthy
Learn when to give in and when to be firm
Acquire the skill of empowering your life and the lives of the children you impact
Learn the one key ingredient to banishing suffering for good
Understand the secret to eliminating selfishness and egotism
Be taught how to support others to train their thoughts to empower their lives
Discover the secret to avoiding unproductive and compulsive behaviors
Be able to teach others how to avoid disappointment in life
Acquire the key to enhancing charisma and personal effectiveness
Learn the secret to achieving daily breakthroughs in every area of life
Learn the art of empowering children to be their best
And much more!
Price to Get Coaching Certification in Self-Esteem Elevation for Children
YOU CAN ENROLL THIS COURSE NOW FOR JUST $147 (ONE-TIME PAYMENT).
Currently for our readers for a limited time this Coaching Certification is coming with 60 days money-back guarantee (If you purchase with the link given below), i.e. if you find anything misleading to you, you can refund the product. no question will be asked!
So, Who is the Mentor Here?
This course is designed by Dr. Joe Rubino and he has more than 20 years of personal experience as a Self-Esteem Coach.
Dr. Joe Rubino is an internationally acclaimed expert on the topic of self-esteem, a life-changing personal development trainer and success coach and best selling author of 11 books and multiple audio sets and videos on topics ranging from how to restore self-esteem, achieve business success, maximize joy and fulfillment in life and productivity in business.
An acclaimed speaker and course leader, he is known for his groundbreaking work in personal and leadership development, building effective teams, enhancing listening and communication skills, life and business coaching, and optimal life planning. He is also an expert Network Marketing trainer, author, coach, leader, and consultant.
You can contact him at email ID drjoe@drjoerubino.com for further queries.
FAQ's For Our Readers
Who should take the Certified Coach in Self-Esteem Elevation Program for Children?
Anyone interested in working with children, parents, teachers, coaches and others who have the ability to impact the lives of children.
What is the Certification title I will receive?
Certified Coach in Self-Esteem Elevation for Children
Do I need to get certified if I am only interested in learning how to champion children to elevate their self-esteem?
No, the certification is optional. Many purchase the program just to learn how to support children to develop stronger self-esteem. There is no additional cost for the certification, if desired.
How long does it take to complete the course?
Typically between 2-3 weeks and 1 year maximum.
What will I receive with the course?
30 downloadable audios, 5 downloadable videos, and a 170 page e-book, a 50 question certification multiple choice test, a certificate certifying you by The Center for Personal Reinvention as a Certified Coach in Self-Esteem Elevation for Children.
What do I need to do to become certified?
Take a 50 question multiple choice test and submit it with a passing grade of 70% to become certified.
What happens if I fail the test?
Most who take the test pass on their first try. You'll have up to 6 chances to achieve a passing grade. There is a $25 exam fee for each submission after the first test submission which is free.
 How long does it take to receive my certification once my test is submitted?
Usually less than 2 weeks.
How will I receive my certification?
The certificate will be sent via email ready to be printer and framed if desired.
Is the certification accepted everywhere in the world?
Yes, to the best of our knowledge.
Who issues the certification?
The Center for Personal Reinvention
Will I need any additional training to practice as a certified coach in self-esteem elevation for children?
No.
Are there any licensing requirements for Self-Esteem Coaches?
Not at this time.
Will you help me get clients in any way?
Certified coaches can be listed with their names, addresses, and contact information on The Center for Personal Reinvention website for a minimal web posting fee of $45 or information change fee of $25 should your contact info change.
Are there any other ways you can assist me to attract clients?
Yes, as a Certified Coach in Self-Esteem Elevation for Children you will have access to mailing up to 8 articles written by Dr. Joe Rubino to educate parents, teachers, counselors, and others about the work we do to support children to elevate their self-esteem. Simply add your contact information after the article to generate interest in your services.
What fees can I charge my clients as a Certified Coach?
You are free to establish your own fee schedule. Most certified coaches charge between $75 and $250 per hour and work by phone appointment.
If I need assistance in coaching any client, can I get help?
Yes, Dr. Joe Rubino (and other qualified coaches) are available by appointment to assist by phone. Coaching fees are $250 per hour and would be paid by the client.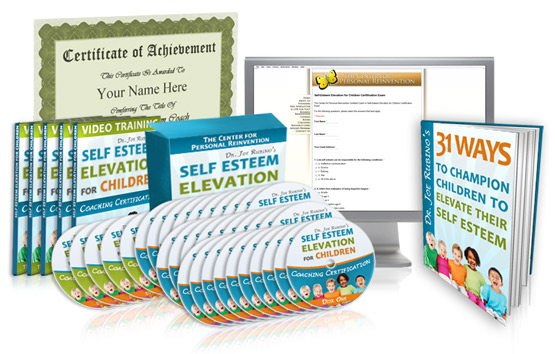 Hi, my name is Naveen. I am the admin of this site. Blogging is my passion. so to fulfill my passion i created this site for sole purpose to provide solution for better life by my blogs & links. hope to get right solution for you.
thanks!